2 Frogmans suits in great preserved condition.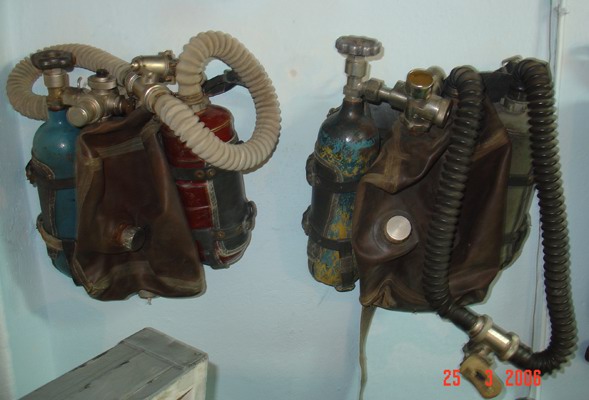 Here we have 2 Russian military rebreathers from the 1960's
The museum is located at Grzybowska 88 Street. The opening hours are Tuesdays 11am to 6pm. The Museum can also be opened by request . The concept of the museum is to be of interest not only to divers but to young people interested in learning to dive. There are numerous other exibits from around the world including a Ludvig von Bremen helmet and a Schrader helmet. There are also various artifacts recovered from the sea bed and exibits to teach about environmental preservation topics.

We would like to thank Karina Kowalska for contributing the information and pictures in this article and hope you may be able to visit the museum when next in Warsaw.
If you run a museum and would like it to be featured here please send details to info@divingheritage.com