Visit the Deane section first to learn all about the subject from the beginning

Augustus Siebe

Siebe was born in Pruisen in 1788. He was an engineer and worked as an artillery officer in the army. After the battle at Waterloo he emigrated to England to settle in London as a precision engineer. He turned out to be at the right place at the right time. The economy was at her top in the middle of the 19th century.

In 1828 Siebe got a patent on a rotating water pump. Sales numbers were formidable and Siebe had his first financial success. He moved to 5 Denmark street in Soho London. Siebe got married, had 9 children and his company went very well.

Around 1834 the Deane brothers consult Augustus Siebe to turn their "smoke helmet" into a real divers helmet. This helmet was succesfully used by Charles Deane in many salvage operations. He was not the only one, other divers used the Deane equipment as well. One of them we already mentioned in the Deane section. It was a young and clever engineer, George Edwards. After using the Deane gear for over a year, he suggested safety improvements.

His idea was to dress the diver in a full dress (instead of a short jacket) and clamp this dress, by means of 20 bolts, to the breastplate. Thus, the helmet could never flood again, even if the diver would stand on his head. The only thing Edwards wanted to reach was to improve safety underwater. Fot this reason he gave Siebe the full and free use of his diving dress design in 1838. Edwards did not take out a patent.
In 1839, Siebe produced the first diving helmet and dress, based on Edwards' design. He used 12 equally spaced bolts to clamp the full dress to the breastplate. This was a huge success. In 1840, the helmet was used by the Royal Navy on the wreck of the Royal George. The diving team, lead by Colonel Pasley, was very satisfied with Siebe's helmet.More than they were with Deane's helmet. Pasley too suggested some improvements to the helmet. He suggested to seperate the bonnet and the breastplate by means of an interrupted thread facility. Siebe took over the advise and thus the basic design for all later diving helmets was born.

The first open dress. Air could circulate free through helmet and dress.
The first closed dress. Everything was sealed of. There was no risk of filling up with water.
↓

↓
To the general public Siebe was known as the Godfather of diving, of course this is due in part, to the efforts of Deane, Paisley, Edwards and others.
The partnership of Siebe and Gorman was established in 1868 when Augustus Siebe retired from the manufacturing business. By that time he had produced hundreds of helmets and pumps as well as many other inventions. The company was established as Siebe & Gorman in 1870 at the address of 5 Denmark Street, Soho by one of Augustus Siebe's son and his son in law William Augustus Gorman who had married his daughter Mary.
Augustus Siebe died at Denmark Street in 1872.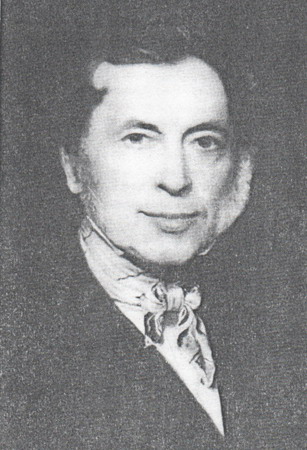 Augustus Siebe 1788 -1872

Siebe & Gorman traded at this address until 1876 at which time they moved to larger premises at Westminster Bridge Road in Lambeth.
The company continued to grow due to the demand for the equipment and in 1881 the company changed the name to Siebe Gorman & Co.

In 1882 it is worth noting here that a young boy of eleven years of age joined the company, none other than Robert Henry Davis, but that is another story.
Henry Siebe died in 1887 and William Gorman died in 1904. In 1905 the company was reformed as Siebe Gorman & Co Limited by the Vickers Family.
The factory premises grew to accommodate a machine shop, a fitter's shop, a blacksmith's shop, coppersmith's shop ,diving dress shop, hose shop and a rubber works. As well as diving products Siebe Gorman produced breathing apparatus for the Air Ministry. Much of the factory premises were destroyed during the war and a new purpose built factory was build, which was called Neptune Engineering and Instrument Works. The location, Davis Road, Chessington, Surrey.

The Company went on to develop underwater cameras and underwater television equipment breathing apparatus and submarine equipment. The company became a Public Company in 1952.

In 1955 the standard dress comes to a close and shortly afterwards Siebe Gorman begin to make SCUBA gear for the public market. in 19612 they take over Heinke who are the only other standard Diving equipment maker in the United Kingdom. In 1975 The Company move to Cwmbran.
The Siebe name continued until BTR and Siebe merged to become Invensys in 1999.

Siebe Gorman are best known for their various designs of Diving Helmets of which many different types were made:

12 bolt, 8 bolt, 6 bolt, 3 bolt, 2 bolt, no bolt, flange and 12 bolt square corselet.

Customers could buy their helmets off the shelf or have their helmet built with a range of options including different window arrangements, extra windows or alternative window design, extra exhaust valves and inlet valves such as corselet fed and corselet exhausted valves, foreign additions such as the American Banana exhaust valve, telephone equipment, lamp equipment and lashing eye variations. The factory built options were almost limitless. See below for some of these variations.

The company was in business for over 150 years and during this time there were many changes, including factory moves, equipment pioneering and development and of course the members of the Siebe Gorman management. Here is a brief introduction to some of the more prominent members.

CONCISE HISTORIES OF THE BRITISH DIVING APPARATUS MANUFACTURERS 'SIEBE GORMAN' AND 'HEINKE'
THE 'SIEBE GORMAN' COMPANY
Siebe Gorman traded as an engineering firm for over 180 years from 1819 to 1999. The early success of the business was due to its founder, the Prussian immigrant Christian 'Augustus' Siebe (1788-1872). For business reasons, he applied for, and was granted British citizenship in 1856. He was a gifted engineer who was able to translate theoretical problems into practical, working products. During the industrial Victorian period, the business traded as 'A. Siebe' at 145 High Holborn (London), but in 1828 new premises were acquired at 5 Denmark Street, Soho (London). The family firm produced a wide range of manufactured goods including paper-making machinery, measuring machinery, water-pumps, refrigeration equipment and diving apparatus. Augustus Siebe specialised in submarine engineering early on and the company gained a reputation for the manufacture of safe, reliable diving apparatus. Augustus Siebe is best remembered for the development and manufacture of the 'closed' Diving Dress based on the ideas of Charles and John Deane, George Edwards and Charles Pasley. Apart from some small modifications to valves and diver communications, the basic 12 bolt 'closed' diving dress remained relatively unchanged after the 1870s.

Later company successes were also based on innovation, with new products that could be successfully developed and manufactured to high standards. This was largely attributed to the inventive nature, foresight, engineering and entrepreneurial skills of Robert Henry Davis (1870-1965). In 1882, RH Davis joined the company of 'Siebe & Gorman' as a young 11 year old office boy and he was to remain with the company until his death in 1965. Augustus Siebe retired in 1869 and handed over the company to a new partnership of Henry H. Siebe (1830-1885) and William A. O'Gorman (1834-1904). The new firm traded as 'Siebe & Gorman' (1870-1879) from premises in and around Mason Street, Westminster Bridge Road, Lambeth, London (later re-named Boniface Street). The two partners soon recognised the potential of R.H. Davis and in 1894, aged 24, he became General Manager of Siebe & Gorman. Davis increasingly ran the company until the surviving partner (W.A. Gorman) died in 1904. The firm was disposed of to the Vickers (armaments) family and a new company 'Siebe Gorman & Co. Ltd.' (1905-1998) was formed.
Under the chairmanship of Albert Vickers, R.H. Davis was kept on as Managing Director, and the company forged ahead. However, after WW1, the Great Depression caused manufacturing output and share prices to slump. In 1924 Robert Davis made a deal with the Vickers Board and acquired control of the company through majority shares. Under his leadership, the Siebe Gorman Company flourished and within time, four of his sons also joined the firm. The company gained a worldwide reputation for the manufacture of diving apparatus, decompression and observation chambers, and safety breathing apparatus of all types for use on the land, in the air and under the sea (including mine rescue, tunnelling, aircraft, diving, submarine escape and in other hazardous environments). Close research and development links with the MOD (especially the Admiralty), also provided a lucrative outlet for the company products. In 1932, Robert Davis was knighted by King George V, principally for his invention of the 'Davis Submerged Escape Apparatus' (D.S.E.A.).

Siebe Gorman essentially remained a family firm from the beginning (under A.Siebe) until it became a public company for the first time in 1952. However, following WW2, British manufacturing stagnated through stifled investment and post war austerity, and there was little new innovation. Siebe Gorman was no exception, and its fortunes began to decline as an aging Sir Robert Davis failed to invest, or change the company business and management practices. In 1959, Siebe Gorman was acquired by the 'FAIRY Group' and the ailing Sir Robert was made Life President. Consequently nothing really changed and the slow decline continued until Sir Robert's death in March 1965. Around 1960, Siebe Gorman acquired the diving apparatus manufacturer 'C.E.HEINKE', and for a brief period it manufactured some diving equipment under the combined name of 'SIEBE-HEINKE'. Around 1964, Mr. E. 'Barry' Stephens was appointed as the new Managing Director to modernise Siebe Gorman. Changes were made, including a move to a new factory in Cwmbran, Wales in 1975. The new company concentrated on fire fighting breathing apparatus and escape equipment, and the move coincided with the loss of many of the older, traditional craft skills. Between 1985 and 1998, Siebe plc expanded through acquisitions, and a number of other companies were acquired.

In 1998 Allen Yurko took over from Sir Barry Stephens, and Lord Colin Marshall was appointed chairman of Siebe plc. In 1998 the Cwmbran plant was closed during company restructuring by Siebe plc, and production of breathing apparatus was transferred elsewhere. In 1999, Siebe Gorman was sold to an Iranian business man as a going concern, and the company was renamed 'Air Master Technology Limited' (AMTec). In 2000 AMTec relocated to Swindon in Wiltshire, but in the following year the company ceased trading. The Siebe Gorman trade name was then used by a factory in Malaysia, making breathing apparatus and parts for civilian and military use, including an industrial breathing set and a gas-mask.

In 1999, Siebe plc acquired 'Esscor', and in that same year BTR plc' and Siebe' (briefly 'BTR Siebe' merged to create 'Invensys'. Invensys may still own the Siebe Gorman trade name.
The Siebe Gorman (diving apparatus) company has therefore traded as: A. Siebe (1819-1870); Siebe & Gorman (1870-1879); Siebe Gorman & Co (1880-1904); Siebe Gorman & Co. Ltd (1905-1998).

THE 'HEINKE' COMPANY
The family firm of 'HEINKE' started at a similar time to that of A. Siebe (later 'Siebe & Gorman'). Heinke is less well known compared to the firm of A. Siebe and Heinke never developed a 'close collaborative relationship' with the MOD. Consequently, although Heinke was the other major British diving apparatus manufacture and submarine engineers, it was always eclipsed by its great rival, Siebe Gorman. By comparison Heinke published less company literature and manufactured a smaller product range. However the Heinke firm was innovative and manufactured quality diving apparatus for commercial purposes and also supplied diving apparatus to various governments around the world (including England).

The Heinke company roots can be traced back to one man, Gotthilf 'Frederick' Heinke (1786-1871), who was an immigrant coppersmith from Prussia. G.F. Heinke started his business in 1819 and he had a workshop at 103 Great Portland Street (London). Around 1858, postal re-numbering changed this address to 79 Great Portland Street (London). For business reasons, he applied for and was granted British citizenship in 1858. His wife, Sarah eventually bore them three sons and two daughters. G.F. Heinke's second son, Charles Edwin Heinke (1818-1869), steered the family firm more towards 'Submarine Engineering' and the manufacture of 'diving apparatus'. At this time the firm traded as 'C.E. HEINKE' Submarine Engineers (1844-1871).
Another Heinke family firm, 'Heinke Brothers' (1863-1867) traded as 'Submarine Engineers' to the Royal Navy, Royal Engineers, Indian and other foreign governments. Their address is given as 78-79 Gt. Portland Street. Around 1844, Charles Heinke produced the firm's first diving helmet and worked to improve upon the helmet designs of A. Siebe. One noticeable difference of many Heinke helmets is a solid, cast brass breastplate (corselet) instead of a beaten copper one, and the introduction of the "peppermill" exhaust valve.

The family firms were in trouble following the sudden successive deaths of C.E. Heinke (in 1869, aged 51), Brother William (in 1870, aged 54) and their father G.F. Heinke (in 1871, aged 85) a year later. Subsequent personal rifts caused division in family allegiances. However, Gotthilf 'Henry' Heinke (1820-1899), the only surviving son, saved the main family business under the new trading name of 'C.E. HEINKE & Co.' Submarine Engineers (1871-1922). Gotthilf 'Henry' Heinke brought in a new partner, William Robert Foster (of 'Foster and Williams', who were diving dress and air pipe suppliers working from premises at 87 Grange Road, Bermondsey). In 1884, failing health forced 'Henry' Heinke to retired at the age of 64, and he sold the company to Robert Fox (his brother-in-law) and William Foster. In 1899 William Foster died, and his company shares were bought by three new partners, F.H. Sprang (who held shares in 'Foster and Williams'), J.H. Blake and J. Holman. Their active involvement and experience contributed towards future Heinke successes. Robert Fox died in 1902 and his shares were bought by the three other partners. The 'Foster and Williams' company was incorporated into C.E. Heinke & Co. and when the premises lease on Gt. Portland St. expired in 1904, production shifted to the previous 'Foster and Williams' premises at '87, 88 and 89 Grange Road, Bermondsey, London SE'. In 1922 Heinke became a public company and traded as 'C.E. Heinke & Co. Ltd' Submarine Engineers (1922-1961).
The new company flourished until the early 1950s, but like so many companies, it stagnated through post war austerity, lack of innovation and investment. About 1961 'C.E. Heinke & Co. Ltd.' was incorporated into 'Siebe Gorman & Co. Ltd'. For a few years (1961-1967) some products were sold under a combined 'SIEBE-HEINKE' name. However, around 1968 this linked name was dropped with a return to the 'SIEBE GORMAN' maker's name. Unfortunately much of the Heinke company records were lost in the bombing during the Blitz of WW2. Whatever was left of the Heinke company archives was systematically burnt by the remaining company director prior to the Siebe Gorman take-over.

SOME USEFUL READING
A Record of War and Peace (1819-1946). Siebe Gorman & Company Limited, 'Neptune' Works, Davis Road, Tolworth, Surrey. 35 pp.
Bevan, John, 1996. The Infernal Diver. Submex Ltd., London. 314 pp.
C.E. Heinke & Co., 1959-60. Specifications and Schedules of Heinke Diving Equipment.
Davis, Robert H., 1955. Deep Diving and Submarine Operations. 6th ed. Parts I & II. Siebe Gorman & Co. Ltd. London. The Saint Catherine Press, London. 693 pp.
Siebe Gorman & Co., Ltd., circa 1957-1961. Catalogue 'D5'. Diving Apparatus and other Submarine Appliances. De Monfort Press, Leicester. 93 pp.
Siebe Heinke, 1963. The Blue Book of Underwater Swimming 1963. 2nd ed. Siebe Gorman & Co. Ltd., Neptune Works, Davis Road, Chessington, Surrey. 32 pp.
Young, Desmond, 1963. The Man in the Helmet. 1st ed. Cassell. London. 224 pp.

With thanks to Mike Burchett for all his research and for writing this article.
Last updated: 26th January 2013