Company Information
Swedish helmet manufacturer Sjö Teknik from Nynäsham is led by mister Mats Odenstig. About 10 years ago, the company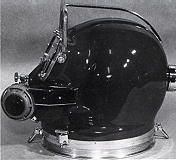 developed the MO-1 helmet, especially for the Royal Swedish Navy. Only two were ever sold outside the Navy!
The helmet is used in combination with a AGA overpressurised demand regulator so there is no breathing resistance. There is an adjustable headpad that is opened with the knob at the back of the helmet. The helmet is fitted with hearing protection (Peltor) with built in speakers. It is negatively buoyant.
This fantastic hat is NO LONGER available.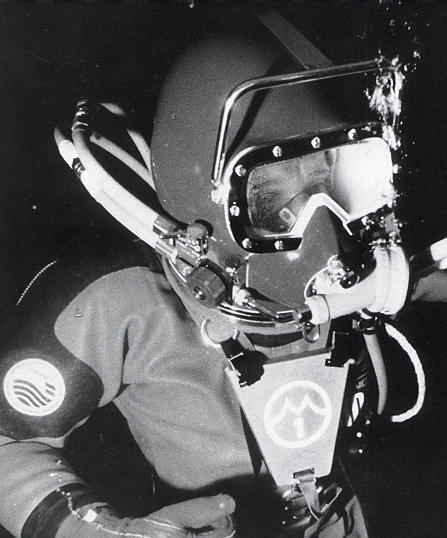 Diver in action. Notice the MO-1 logo on the front weight.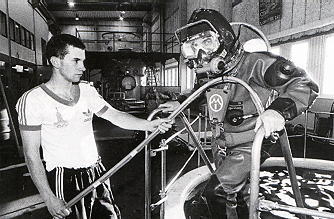 Diver exiting a tank at the Royal Swedish Navy Training center in Stockholm Sweden.
All material contributed by our friend and professional diver Magnus Lundbeck