Introduction
Our archives contain mysterious material. Also, viewers send us pictures and ask us to help them in determining their helmet. In most cases we can help out. In some cases we ask for the assistance of our worldwide network of DivingHeritage enthusiasts. All the helmets below are numbered. If you know anything about the hat please contact us and state the number of the helmet you are referring to. It will then be moved to the proper spot in the helmet collection. And, if you have any mysteries you need solved, feel free to mail them to us.
Your mystery helmet could be posted here
Just get in touch
Helmet number 7
Helmet number 6
Really high breastplate. Asian looking air inlet elbow and exhaust. Reinforced top and Siebe like lanyard hooks. Beats us! Can you help?
Helmet number 5
A Galeazzi 12 bolt helmet that has "RICOSTR" written on the nametag. What about that ? Courtesy of Robert de Geyter
Helmet number 4
Mistery solved. Visit the French historical helmet collection.
Helmet number 3
Mystery solved. Visit the historical DESCO collection.
Helmet number 2
Helmet number 1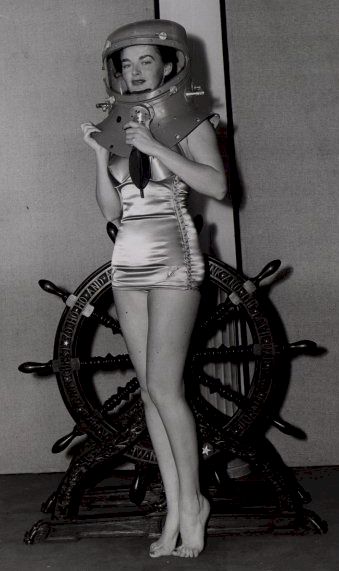 What about this girl....eeeeeehhhhhh helmet?
courtesy of our Asian friend Rsan
last edited on October 22nd 2004