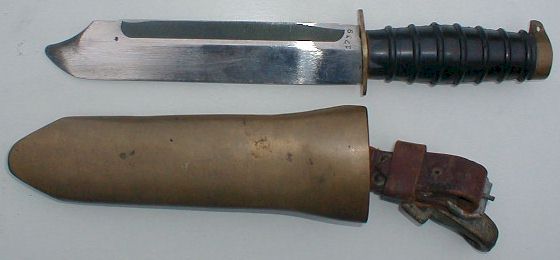 Producer: unknown
Type: put in
Estimated age: 1960
Total length: 12,99"
Blade: stainless steel, 7.87", one sharp side and one serrated side
Inscription: serial# on blade
Sheath: solid brass
Handle: synthetic material and brass parts
Remarks: Rare knife in the Russian navy. Only about 1500 were ever produced. The sheath bronze is thicker than that on the knifes mentioned above.