Heinke 12 bolt round breastplate
Heinke's 12 bolt Pearler helmet is the best known style . There were hundreds of them produced during the lifetime of the company . In contrast the little known 12 bolt round style breastplate style was produced in very small numbers . The highest number we know of is 300 suggesting that there were only this number made. It would appear from our research that unlike the confusing numbering system of other style helmets , this range does not seem to duplicate its numbers. The helmet in the picture has a serial number 120 which is stamped both into the neck ring above and below the joint. The badge is brass and was once enamelled in blue and bears the address 87 Grange Road. Unusually there is no chain restraint on the face glass . The rear of the helmet is fitted with the characteristically large communication connection . There is the later style air intake gooseneck connection . There are weight lugs to the front and rear of the helmet . Lashing eyes are located above the face glass and the spitcock is on the diver's left hand side for operation by the diver's right hand. The helmet locking device is the traditional Heinke bolt type.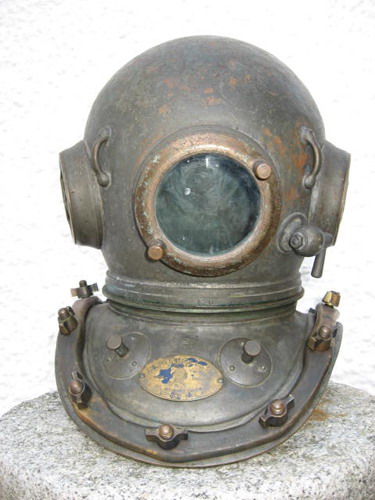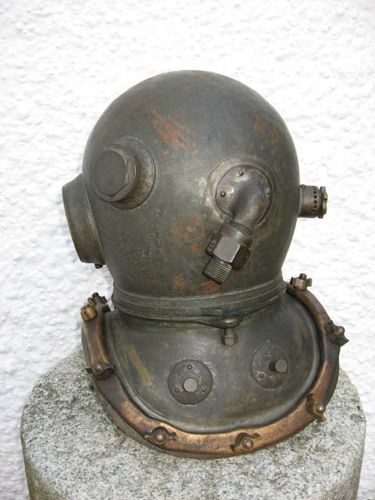 Photo courtesy of the Clint Greene collection.

Last edited 18th September 2006