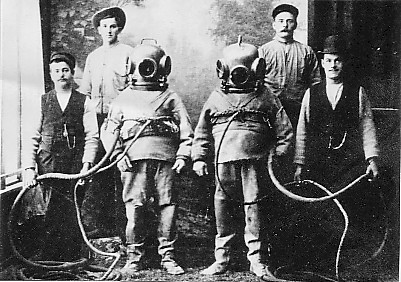 Here we have some divers in Swedish gear and their tenders. They were occupied by Skanskas
(a big construcion company in Sweden today) in 1898. Photo courtesy Ulf Mattson.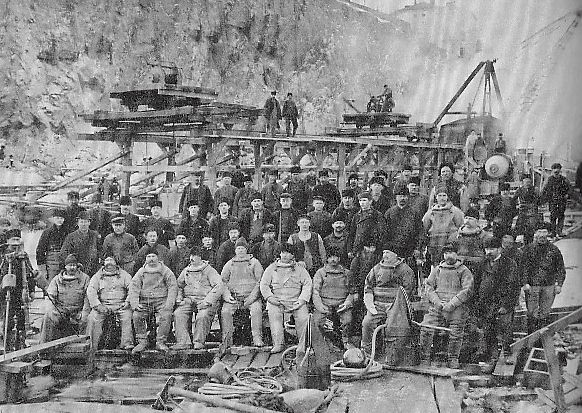 This picture was taken in 1902, the divingteam on the building of Stadsgårdshamnen,
a harbour in Stockholm, Sweden 1897-1912. Look at their 4 bolt dresses. Photo courtesy Ulf Mattson.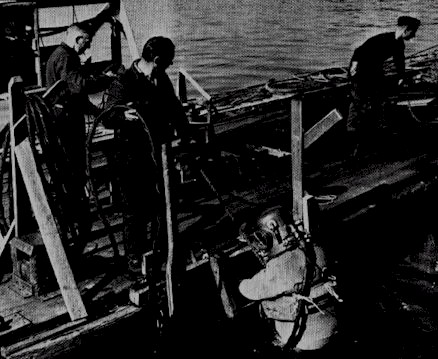 Diver in Emil Carlsson rig about to go to work. Photo courtesy Mikael Zingmark.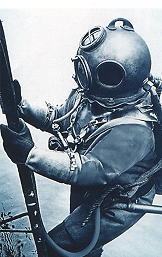 Diver descending in Dräger DM40 equipment around 1912. Learn more about the DM40 in the German section of our helmet collection. Courtesy of Dräger.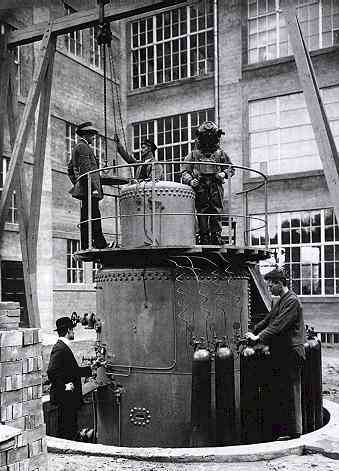 Tauchsimulator or experimental decompression chamber at the Dräger factory in Lubeck Germany around 1914. In this chamber tests were carried out up to 200 meters. Pressure was established through compressed air. Courtesy of Dräger.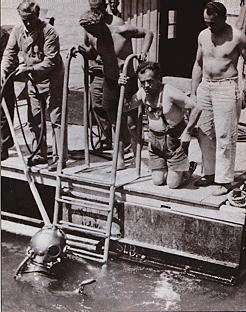 Diver training in Germany around 1951
If you have a picture you would like to see displayed on this page please contact info@divingheritage.com
© 2006 by Diving Heritage
Last edited 1st June 2006