The result is an expertly crafted helmet in the tradition of 100 years of sponge diving in Tarpon Springs. The helmet weights around 34 pounds and should survive 40 years of daily use. Nicholas Toth continues to make 2 or 3 diving helmets a year.
A new (unfinished) Lerios diving helmet. There a no communication facilities. Even when used daily, this helmet lasts 40 years.
The Lerios sponge diving helmet is not only an expertly crafted helmet. The helmet is also a piece of diving history. It is a part of the tradition of sponge diving, once started on the Dodecanese Islands of Greece.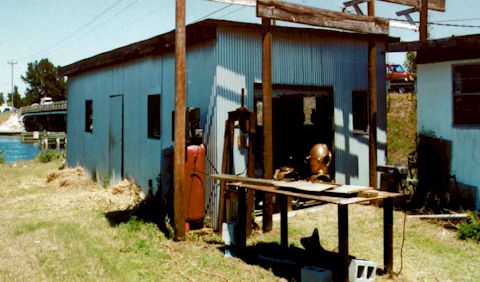 Nicks' machine shop in Tarpon Springs Florida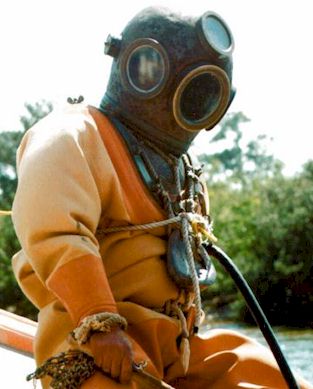 Diver in Lerios equipment about to go to work