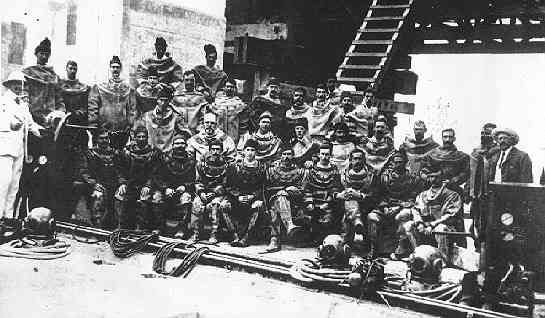 American picture from before 1941. Visit the American section of the helmet collection to have a closer look at these hats.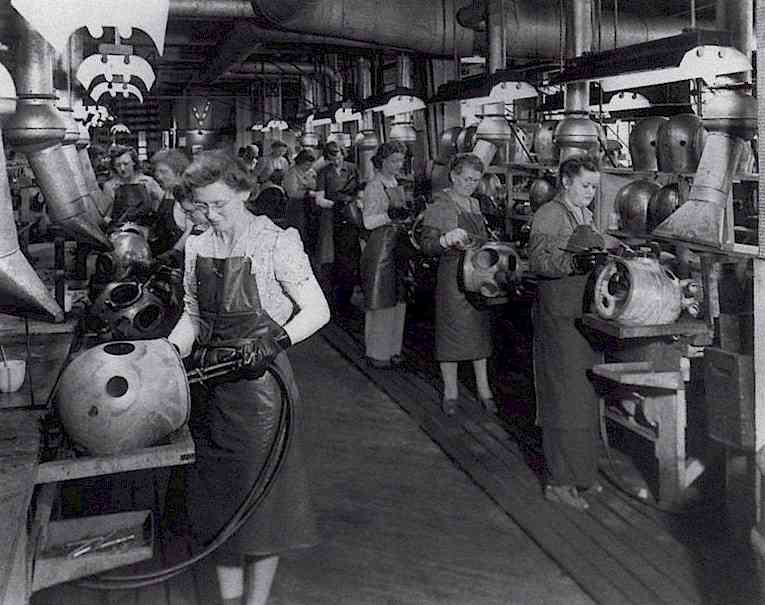 DESCO factory 1944. Courtesy of DESCO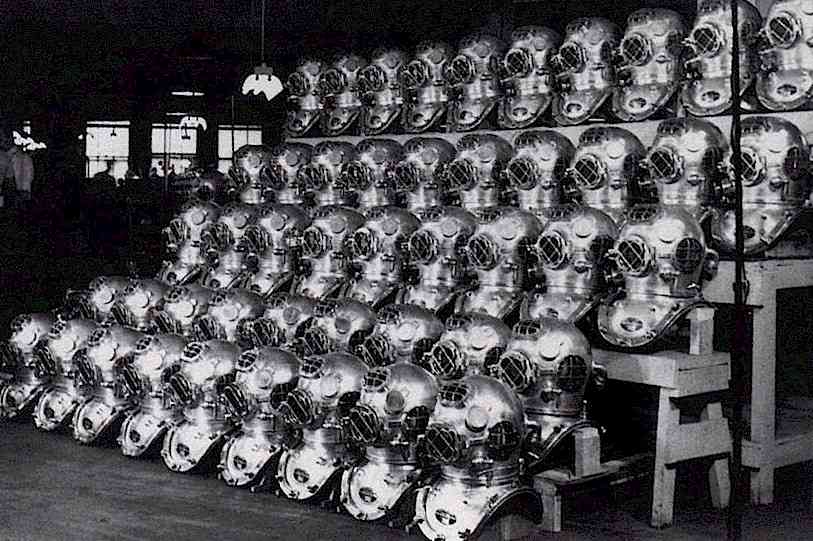 DESCO factory 1944. Courtesy of DESCO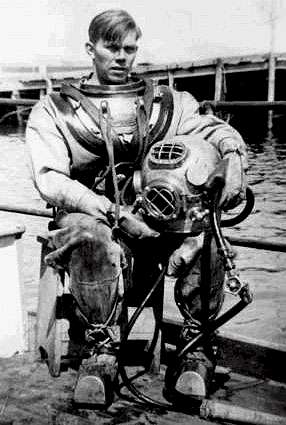 Navy diver Tom Wilbeck in the US Navy Salvage school. Bayonne, New Jersey 1949.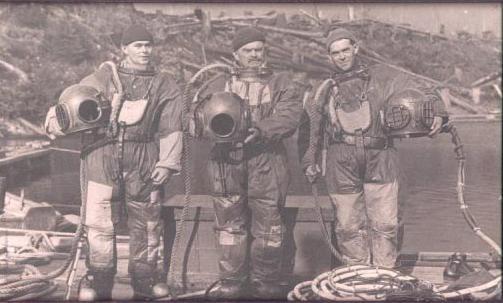 Dear Karin and Bert, I enjoyed your diving photos very much. The photo of the 3 Finch divers in your photo gallery was the one that led me to your site. Henry Finch Jr. is my grandfather. I wanted to correct the story about Tom Finch. Tom died on Feb. 14, 1920. He died of pneumonia which he contracted shortly after recovering 2 bodies from Lake Whatcom, WA. Henry Sr. died in Seattle in Feb. 1926 while working at the age of 75. My grandfather, died across the Sound from Seattle, in Winslow on the docks at the age of 74, in 1961. The photo of the 3 divers was taken in July, 1915. They were working for the City of Seattle on a job upgrading the city's Cedar River watershed system. The water from Cedar River is still fed to Seattle.
Take care,
Tim Finch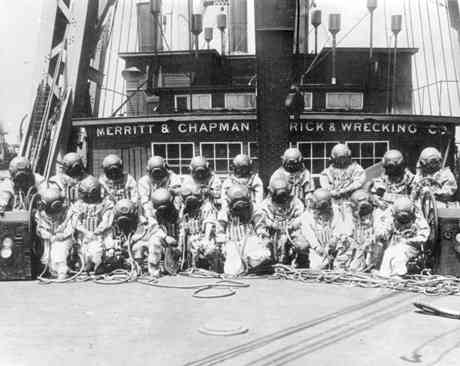 Look at the pride and joy of the British Merritt & Chapman salvage company.
Courtesy of Simon Holden.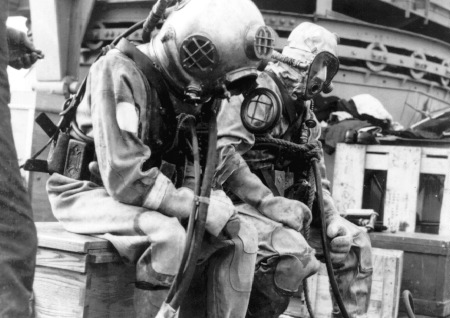 American Navy divers in normal and shallow water outfit. They both look dead tired to me !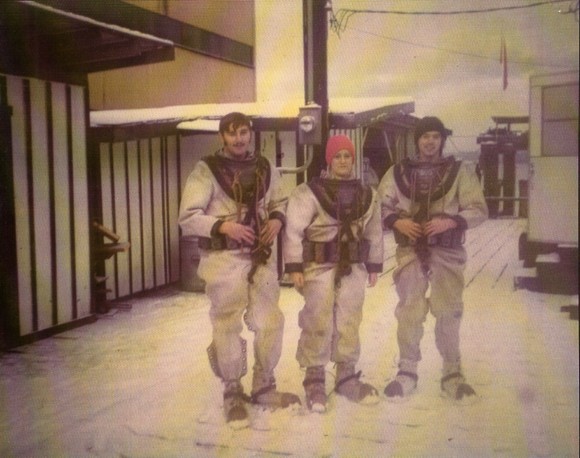 Standard Divers preparing to go to work on a snowy winter's day 1955
Continue to Great Britain Gallery
If you have a picture you would like to see displayed on
this page please contact info@divingheritage.com
© 2006 by Diving Heritage
Last edited 1st June 2006